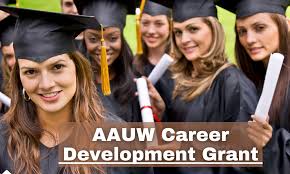 Monday, Nov. 16, 5:00 PM via Zoom
"Organizations That Provide Opportunities For Underrepresented Students – How We Can Support Them?" Taylor Strode, Executive MBA Student and recipient of an AAUW Career Development Grant, will talk about her background with NYC Outbound Program and her focus on inclusion in leadership roles.
Register in advance for this meeting:
https://us02web.zoom.us/meeting/register/tZcufu2hqz4iHdTI5xWfIka6VF9gcSRXUjhW
After registering, you will receive a confirmation email containing information about joining the meeting.
---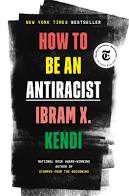 Book Group Meeting, Monday, Nov. 9, 7:00 via Zoom
Discussion of "How to be an Antiracist" led by Margaret Nichols
---
Recording of Zoom talk by Dr. Bradwell on October 14th: https://us02web.zoom.us/rec/share/LhEM4iE19md2SJtPmAljgsGRWGmSyLIG3_reOngVSeGCIv27SLoGGmOU0l1s2vnA.HkzArusM5YieRXew?startTime=1602792271000
Password:  AAUW10/15
Talk by Dr. Sean Eversley Bradwell. entitled "Education, Equity, and Safety: What COVID-19 Is Teaching Us". Sean was just recently re-elected to the Ithaca City School Board.  This should be a fascinating look at what is currently happening in our local school district.
Dr. Eversley Bradwell is an assistant professor in the Department of Education at Ithaca College. Additionally, this is his fifth term on the ICSD board.
---
FAQs about Voting: Registration, Absentee Ballots, and Early Voting   FAQs_all
---
The American Association of University Women (AAUW) empowers women and girls through advocacy, education, philanthropy, and research. Our nonpartisan, nonprofit organization has more than 170,000 members and supporters across the United States, as well as 1,000 local branches and more than 800 college and university partners. Since AAUW's founding in 1881, our members have examined and taken positions on the fundamental issues of the day — educational, social, economic, and political. Learn more and join us at www.aauw.org
Branch members at the Women's March in Ithaca, Jan. 21, 2017

________________________________________________________________________